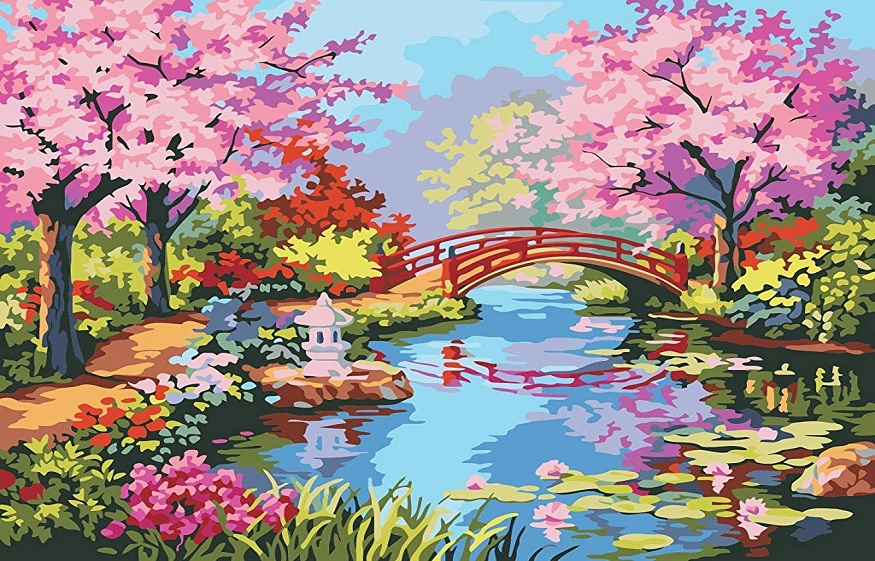 Diwali is the festival of lights, but it's also a time for gift giving. It can be hard to find unique gifts that are special and meaningful. There are plenty of options out there, but most of them aren't very personal or meaningful.
If you are looking for the best Diwali art gifting ideas, you're in luck! This blog has a ton of amazing gift suggestions that are sure to make your loved ones happy on Diwali this year. Whether you're looking for something decorative or devotional, everything is all right here. Just take a look at this blog and see what strikes your choice!
1. Pattachitra Paintings
Pattachitra paintings are hand-painted on canvas with natural colors derived from mineral earth pigments called "Pattas" in the Sanskrit language. They're made by artisans who have been practicing this skill for centuries in West Bengal, India. The paintings depict Hindu gods and goddesses as well as scenes from Indian mythology and folklore which makes them perfect gifts for people of all ages on Diwali every year! The recipient can make this lovely devotional pattachitra painting a part of their living room, entryway, or pooja ghar.
2. Ganesha Paintings
As you all know that Diwali is celebrated for achieving the victory of good over evil. And, Lord Ganesha, also called "Vighanaharta", is worshipped on this day to pray for a good life. This is why Ganesha Painting is a perfect gifting item on Diwali. By gifting this artwork to your loved ones, it shows your concern for them. It shows that you want their life to be problem-free and happy. The Ganesha paintings are available in different art forms like watercolor, digital, and more. You can explore the range of paintings online and get the best piece for your near and dear ones.
3. Radha Krishna Paintings
Diwali is a joyful festival and it's also a time to reflect on all the blessings in your life and express gratitude for them. One way you can do this is by giving gifts to people who are special in your life that show how much they mean to you. The Radha Krishna painting collection is one of the things that you must check out! This art form captures Hinduism's most popular deity – Lord Krishna – and his lover, Radha. These beautifully detailed paintings capture their love story so well it'll be hard not to fall in love with them too! The artists usually make use of traditional materials like watercolors, acrylics, etc.
4. Madhubani Paintings
Make the festival of lights a joyous occasion for your loved ones by gifting them Madhubani painting. This art form has been practiced for centuries in India, and it remains popular today. There are multiple styles of Madhubani paintings for you to choose from – if you're looking for something bright and colorful, there are plenty of options that offer vibrant colors on a white background. If you're looking for something more muted or earthy tones, try one that incorporates warm browns into the design instead of just reds and oranges. These devotional paintings will steal the recipient's heart and develop good feelings for you in them.
5. Kalighat Paintings
Diwali is that time of the year again when everyone starts gearing up for gifting. Kalighat paintings are considered to be the best devotional art on the list of gifts. These paintings, which are typically on cloth, have a rich history and are believed to bring good luck and prosperity to one's life. They depict scenes from Hindu mythology or popular stories about deities or epic heroes like Ramayana. Additionally, these paintings show the stories related to Goddess Kali, which again makes an ideal gift for this festival. In West Bengal, Diwali is also celebrated as Kali Pooja so nothing can be as good as Kalighat painting for gifting on this amazing festival.
Final Words
These devotional art gifting ideas for Diwali will surely make your friends and relatives feel happy and blessed. The best thing is that they won't burn a hole in your pocket as they are affordable too. So, it's time to check out the devotional paintings collection online or nearby stores to start giving orders before they all get out of stock!