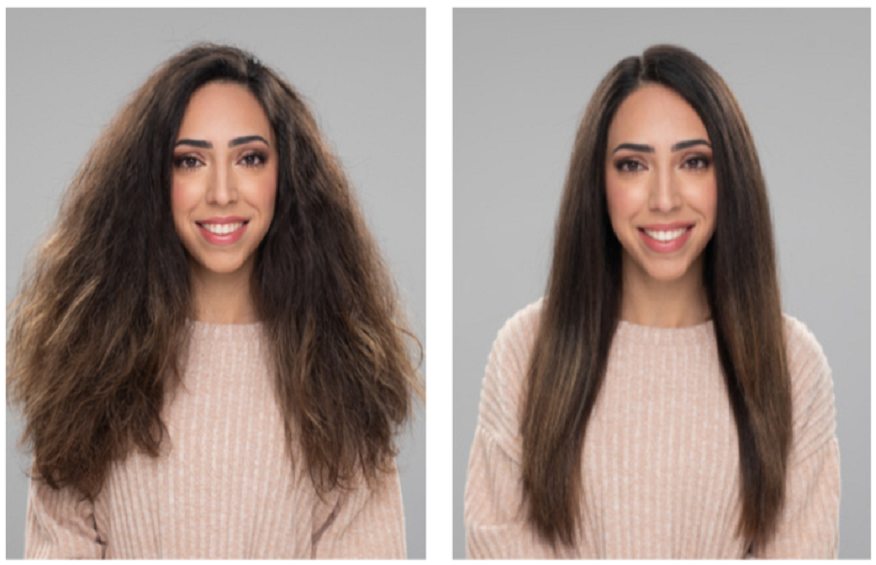 Unruly, stubborn, and often unmanageable frizzy hair can be a daily battle for many women. While genetics definitely plays a role, factors such as humidity and damaged hair are known frizz triggers. There are many hair care ranges for frizzy hair in the market and sometimes it can be overwhelming to choose from them. But don't worry, we have just the right hair care range for your frizzy, unmanageable hair and you should check it out right away.
Hair care range for frizzy hair
●  Kérastase Discipline Bain Fluidealiste Gentle Shampoo
The battle to control frizz starts from the shower. Discipline Bain Fluidealiste shampoo by Kérastase is the ideal pick for you if you have unruly, frizzy hair. It  smooths your frizzy hair even during the monsoon. This sulphate-free shampoo is perfect for colour-treated or chemically-treated hair which need some repair without losing the treatment. It has Morpho-Kératine Complex technology, Surface Perfector and High Precision Care Agent that coats the hair fibre, restores its uniformity and transforms your frizzy hair into soft, supple and manageable hair.
Apply the shampoo to your wet hair and ensure it is distributed evenly. Massage it thoroughly and ensure all the dirt and grime are eliminated from your hair.
●  Discipline Maskeratine Mask
Your hair needs maximum nourishment to get rid of the frizz. Using a deep conditioning mask at regular intervals can help your hair retain moisture and stay healthy. Kérastase's Discipline Maskeratine Mask is the ultimate deep treatment mask for frizzy hair. It helps control frizz and makes your hair smooth even after a single use. Along with Morpho-Kératine, this product has softening agents and lipids that enhance your hair, make it soft, provide strength and keep your hair healthy at the same time. These ingredients also provide your frizzy hair with the radiance it deserves.
Apply Kérastase's Discipline Maskeratine Mask on the ends of your hair. Avoid applying the product to your scalp. Make sure the product has been evenly distributed throughout your hair. Leave it on for 5 minutes and rinse thoroughly.
●  Discipline Keratine Thermique Blow Dry Primer
One of the major causes for frizzy hair is styling tools. Using excessive heat styling tools can damage your hair and make them frizzy. You can try avoiding these tools or use a heat protectant to reduce the damage. The Discipline Keratine Thermique Blow Dry Primer by Kérastase is a taming cream that instantly smooths frizzy hair and makes it manageable. It has a unique thermo-protecting agent that coats the hair fibre before you heat style your hair. It protects your hair from heat-styling tools up to 180 degrees. It has anti-humidity and anti-frizz properties that ensure your hair is shiny and smooth for a long time.
Apply a quarter-sized amount of the Discipline Keratine Thermique Blow Dry Primer on your towel-dried hair. Detangle your hair with a wide-toothed comb and do not rinse it off. You can simply use a blow dryer to style your hair and get rid of the frizz or use any other heat styling tool.
●  Discipline Fluidissime Anti-Frizz Spray
If you have fine, unruly hair, you need a heat-protectant spray to get rid of the frizz before applying heat-styling tools to your hair. This anti-frizz spray has a unique formula of ingredients like Morpho-Kératine, conditioning agents, shine amplifier and Xylose which help in protecting the hair from heat styling tools. It protects the hair from frizz and humidity for up to 72 hours and ensures faster blow drying. Apply this product on your towel-dried damp hair section by section before heat-styling your hair.
Apart from using this hair care range for frizzy hair, you also need to ensure certain things to avoid frizz.
Use a soft microfibre towel instead of a cotton one, which might cause friction and damage. In addition to being gentler to your hair, softer fabrics are designed to accelerate the drying process by soaking up extra moisture without making your hair frizzy or fully dry. Invest in a silk pillow cover as it will not only keep your hair from becoming frizzy, but it will also help you avoid split ends. Repeatedly touching your hair can cause frizz.You can definitely get If you follow the above tips and tricks and incorporate  the Kérastase products in your hair, you can definitely get rid of frizz. Browse through the wide range of Discipline products by Kérastase and get yourself this hair care range you wouldn't want to miss out on.